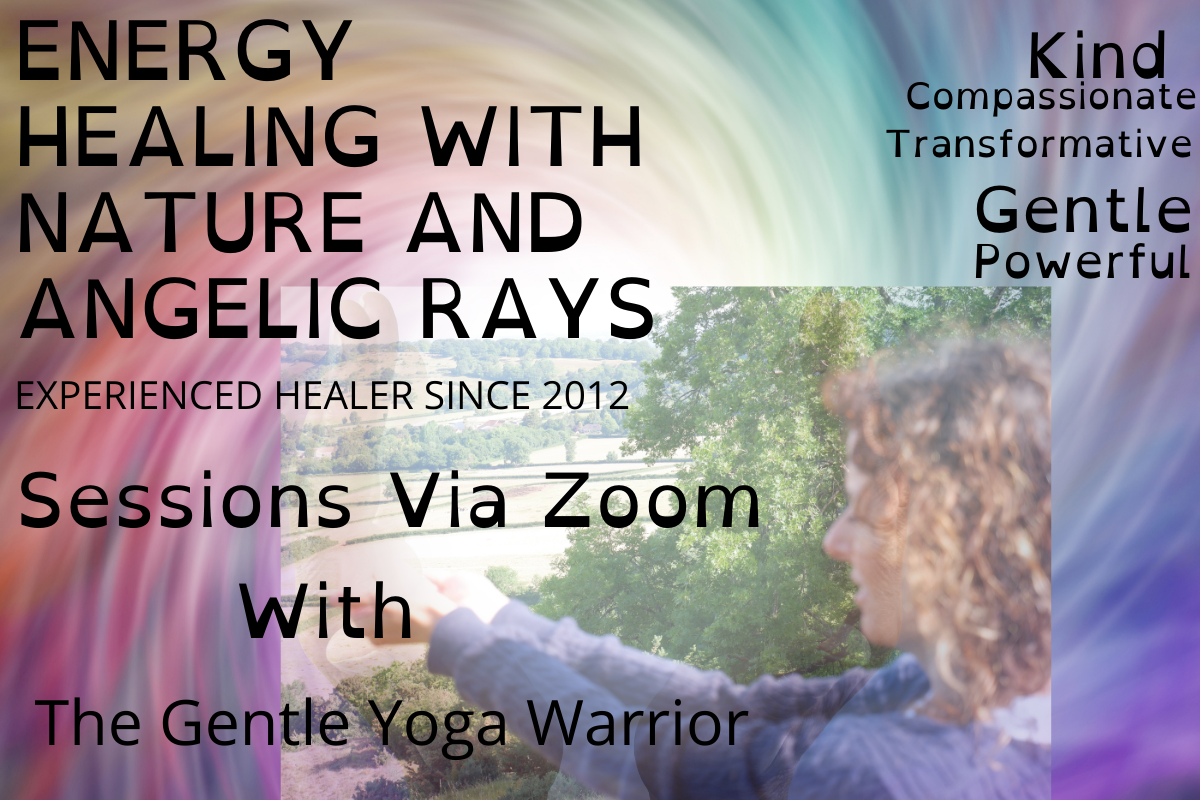 Since studying in 2012, the Gentle Yoga Warrior feels energy healing has helped her let go of some painful events. Because energy work has had, and continues to have, such a profound effect on her life, she decided to offer energy healing skills to others on a one-to-one basis via Zoom.
"I've been in-tune with healing energies for many years, and my ultimate aim is to help others to learn how to experience life with a brighter outlook. My motto is: Let's do this; let's reconnect with joy once again."
Using angelic rays, nature rays, and also by going straight to the energetic source, she uses healing energy to help you penetrate your blocks and ease your discomfort. With a gentle but powerful approach, often asking your higher self to be present. For more information, please reach out here
Sale! Sessions £35.00 instead of £60.00 for the whole of March!
Testimonials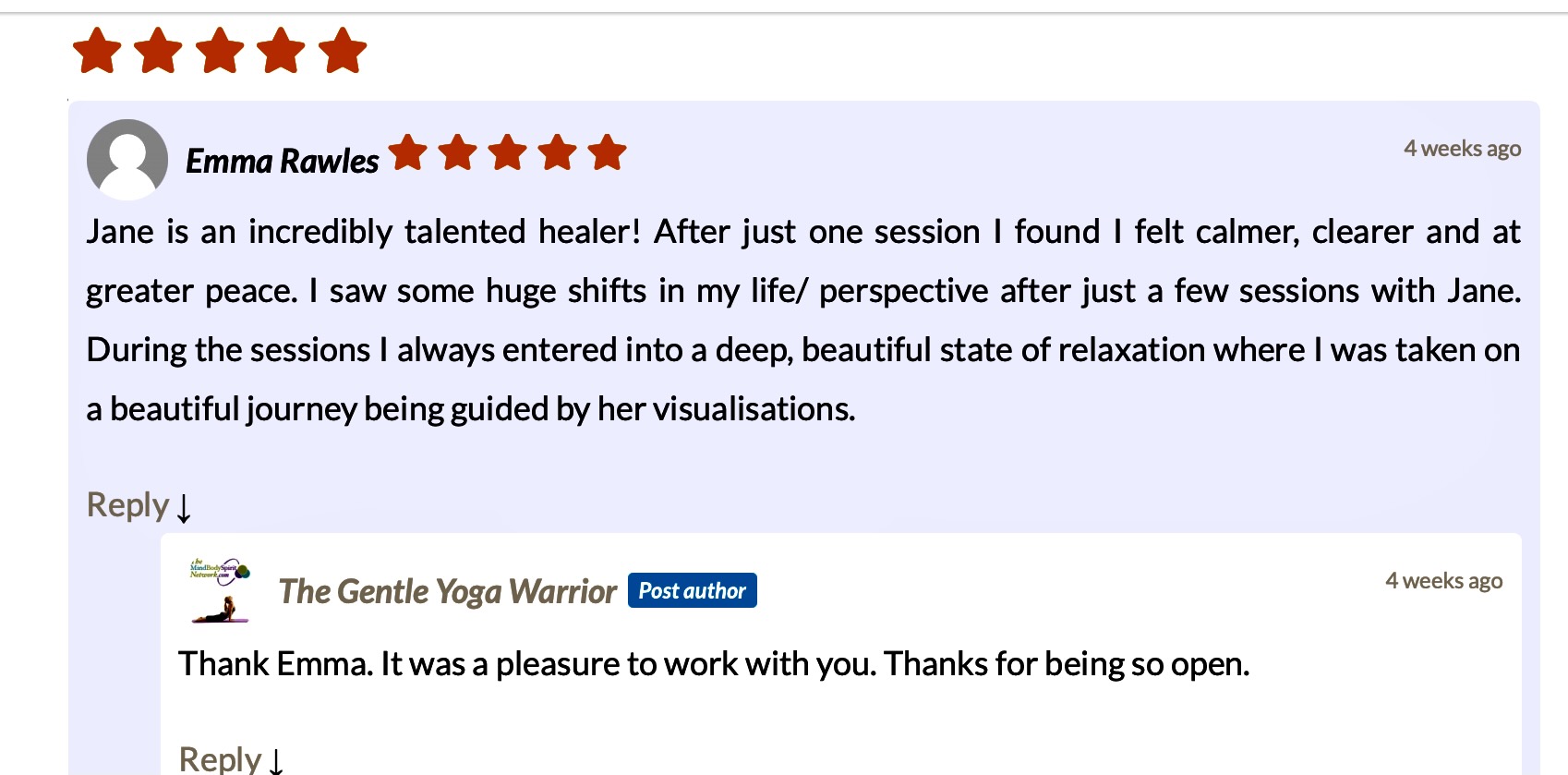 The Gentle Yoga Warrior is an excellent teacher who focuses on Hatha yoga suitable for all levels. She introduced me to yoga and I have enjoyed and benefitted from her classes , workshops and retreats over the years. She radiates enthusiasm, patience and her clear love of yoga. She is the definitive gentle yoga teacher! Jane R, London
I have attended many of The Gentle Yoga Warrior's yoga classes and workshops over the years. She is an amazing yoga teacher has so much experience, yet combines her knowledge with a fantastically down to earth approach, which I have always really appreciated. She is able to teach to all abilities, and is always so welcoming and accommodating to her students. Joanne C, Hayward Heath
The Gentle Yoga Warrior is an amazing teacher, very professional and knowledgeable, but also warm and personable. It is always a pleasure taking a class with her and I have felt the benefits from the very beginning. The classes are well structured and there's no feeling intimidated with her. Instead, I have learnt to listen to how my body works, embracing both my strengths and my limitations. I enjoy my early morning classes, I feel they make such a great difference to the rest of my day and help me to reach a more proactive and positive mindset. Sara B, Italy